(KABC) --
A winter-like storm hit Southern California quickly on a spring Sunday, bringing hail, lightning and even snow to mountain communities.
Hail fell inland from West Covina and Chino Hills to further east areas of San Bernardino County.
Funnel clouds were spotted in the Victorville and San Dimas areas Sunday afternoon and residents were warned to stay inside if possible.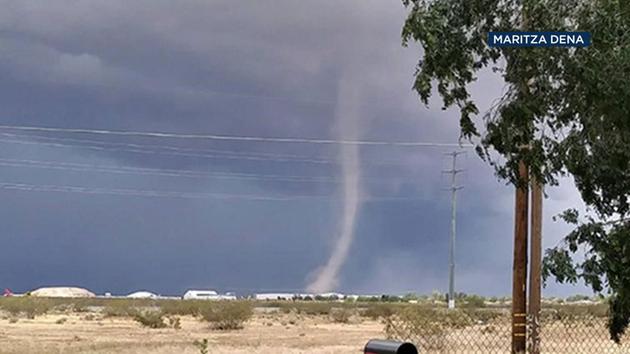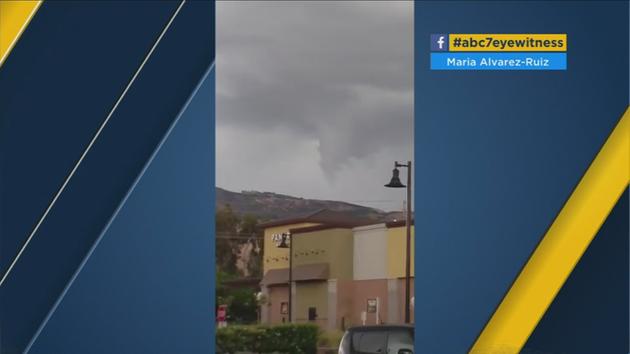 Lightning was also seen in some areas, while snow fell at the 4,500-foot level in the mountains.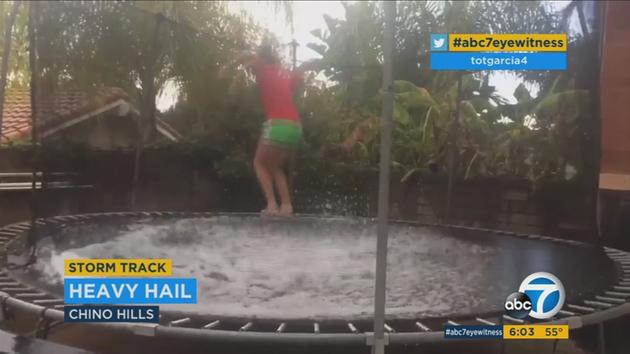 The storms came just days after the region saw more typical summer-like conditions in the 80-degree range.
RELATED: Latest weather forecast from ABC7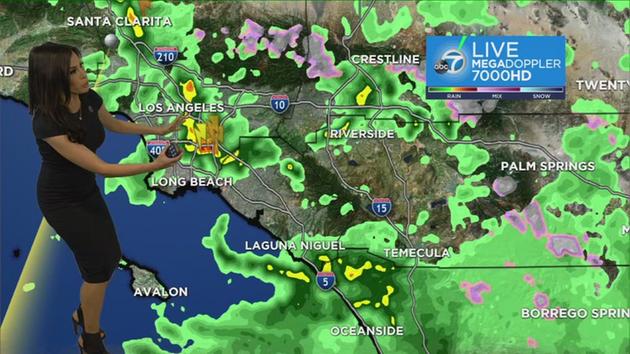 The storms were expected to continue through Sunday night, with some rain expected through Monday and cool temperatures the rest of the week.