(CNN) -- Venezuela's presidential election to pick a successor to the late Hugo Chavez will be held April 14, Venezuelan state television reported Saturday.
After serving 14 years as the South American nation's leader, Chavez died Tuesday at 58 after a battle with cancer.
His vice president, Nicolas Maduro, was sworn in Friday as Venezuela's acting president.
In a bombastic speech at that ceremony, Maduro appealed to the opposition to field a presidential candidate.
"May the best person win," he said. "The people will decide."
The official campaign period for the upcoming vote will be held April 2 to April 11, National Electoral Council President Tibisay Lucena said Saturday.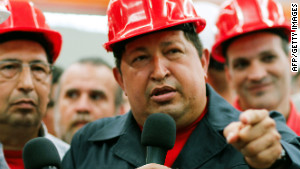 http://www.cnn.com/2013/03/09/world/americas/venezuela-election/index.html