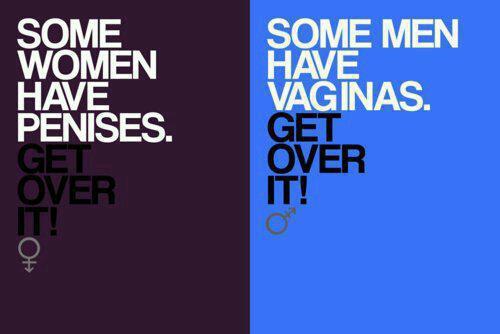 WARNING; THIS IS DISGUSTING 
When satanism trumps biology, no telling how far gender insanity will go. 
Satanists (Cabalists) believe thinking something makes it real. While biology defines gender, Satanists think they can erase gender distinctions by reprogramming our minds.
Recently, a heterosexual man told gay syndicated
 advice columnist 
Dan Savage
 (
"Savage Love"
) that he had been deceived by a transvestite man: "
I have a mental block when it comes to my female love interest's cock." But he doesn't want to be "homophobic."
Savage, a gay man, advised the straight man he is not being homophobic. HIS GIRLFRIEND IS NOT A MAN. Sex with "her" is not gay.
Only about one in five trans people undergo 'sex reassignment' surgery. Approx 75% of trans women have a functioning penis.