CNN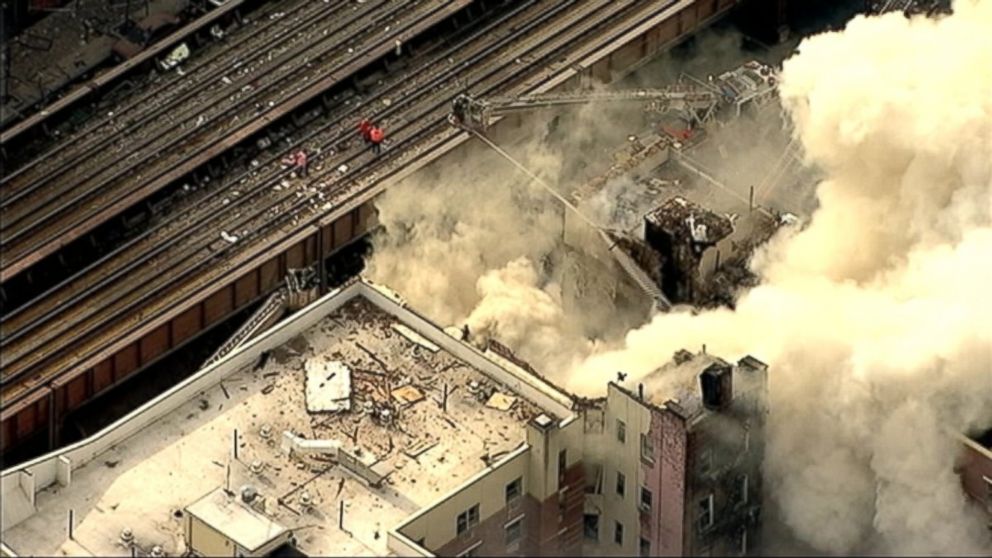 -- New York police and fire officials were responding to reports of a massive explosion in Manhattan's East Harlem, authorities said Wednesday.
There were at least 11 minor injuries, fire officials said.
Images from the area showed smoke billowing from the site of an apparent building collapse near a major commuter rail line.
A worker at a nearby flea market said, "Two building have collapsed. I hope there is no in there. It's just rubble."