[Editor's note: This story only broke this morning, less than an hour ago, but immediately, I am extremely suspicious. Amesbury is 10 miles from Salisbury, where the Skripal farce took place, meaning it is close to Porton Down, the UK's notorious bio-weapons laboratory.
The fact this story has been reported by the national media (I saw it on both the BBC and Sky morning news shows) most likely means that, like the Skripal case, it is going to become some kind of psy op and will most likely be linked to the Skripals or Porton Down or perhaps both. Then expect the 'evil Russians' to be implicated, probably via some bloviating speech by Boris Johnson.
It is too early to say anything more, but we will be keeping a close eye on this case as it already reeks to high hell of fish and male bovine excreta… Ian]
__________
BBC
A man and woman feared to have been exposed to an unknown substance are in a critical condition, prompting police to declare a major incident.
The pair, both in their 40s, were found unconscious in Amesbury, Wiltshire, on Saturday.
Officers initially thought the collapse was drugs-related but have since said they are "open-minded" as to the cause.
Wiltshire Police said further tests on the substance were being carried out in a bid to identify it.
Amesbury is about ten miles from Salisbury, where former Russian spy Sergei Skripal and daughter Yulia were poisoned by a suspected military nerve agent in March.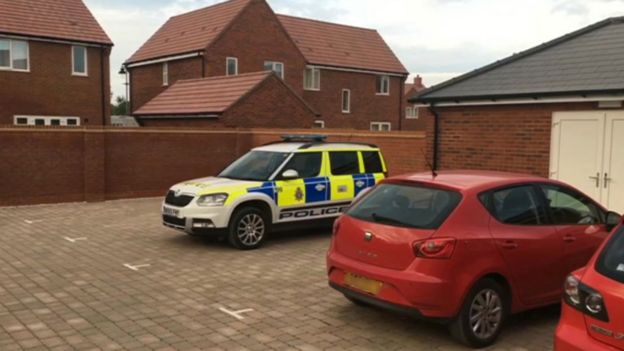 https://www.veteranstoday.com/2018/07/04/oh-no-not-another-novichok...