Preston teacher who fed puppy to snapping turtle in front of students charged with animal cruelty 
By Shelbie Harris Idaho State Journal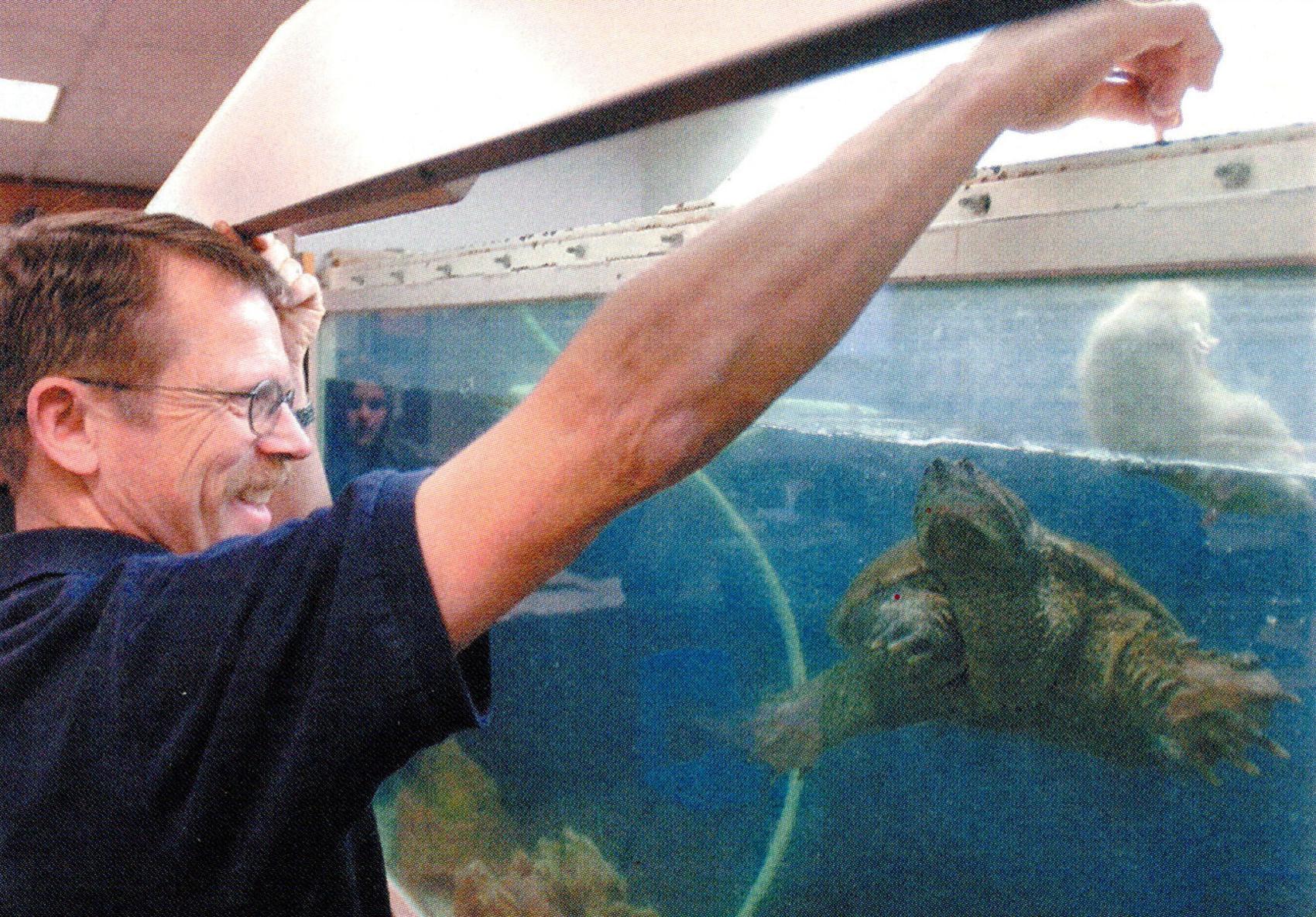 Preston Junior High School teacher Robert Crosland is seen feeding a live rat to a turtle in his classroom in this 2005 photo.
The Idaho Attorney General's Office filed one count of misdemeanor animal cruelty against Robert Crosland, according to Idaho court records.
Scott Graf, spokesman for the Idaho Attorney General's Office, declined to comment about the Crosland case when contacted by the Journal on Friday.
The Preston School District has not yet issued a statement about Crosland being charged either.
In response to a complaint of animal cruelty regarding the puppy's death, Preston police and Franklin County sheriff's deputies responded to Preston Junior High School in Preston in early March. Four days later, the law enforcement agencies submitted reports to Franklin County Prosecutor Vic Pearson for a review of potential animal cruelty charges against Crosland.
Citing a conflict of interest, Pearson turned the case over to the Idaho Attorney's General Office for review.
While the puppy was allegedly terminally ill when Crosland fed it to the turtle in front of some of his students, word of his actions quickly grew into a social media firestorm and the story was covered by media outlets across the globe.
Petitions quickly began circulating online regarding the puppy's death. Multiple petitions were critical of Crosland and demanded he lose his job. One such petition has topped 188,000 signatures since March. There was also an online petition voicing support for Crosland and it has over 3,700 signatures.
On March 13, the Idaho Department of Fish and Game seized the snapping turtle from Crosland's classroom at Preston Junior High School. The next day, the turtle was handed over to the Idaho Department of Agriculture and euthanized.
Snapping turtles are an invasive species in Idaho and Crosland didn't have a permit for the animal, according to the Department of Agriculture.
If convicted of the animal cruelty charge Crosland faces up to six months in jail and a $5,000 fine.
The Franklin County Sheriff's Office said it will formally serve notice to Crosland that he's being charged but he will not be jailed while the case is being adjudicated.
https://www.rexburgstandardjournal.com/news/idaho/preston-teacher-w...