Does this talented Youngster sound suicidal to you? This talented young man had just raised more than $200,000 for the project through the online fundraising system Kickstarter.
Of course, after such an accomplishment...he invariably had nothing else to live for. The BULLSHIT METER is pinging to the point of breaking!!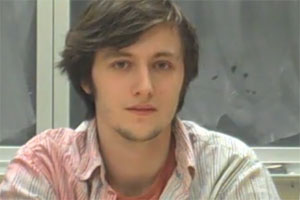 Social networking pioneer who took on Facebook commits suicide at age 22
By Jessica Satherley and Michael Zennie
A 22-year-old social networking pioneer and Internet privacy advocate who dared to challenge Facebook and Google is dead.

Ilya Zhitomirskiy died Saturday after San Francisco police were summoned for a reported suicide, police spokesman Officer Albie Esparza said.
Mr Zhitomirskiy was one of the founders Diaspora*, a new social networking service meant to give users more control of their information online, and sought to lure people away from bigger sites like Facebook, Google and Twitter.


Read more: http://www.dailymail.co.uk/news/article-2061265/Facebook-rival-Dias...