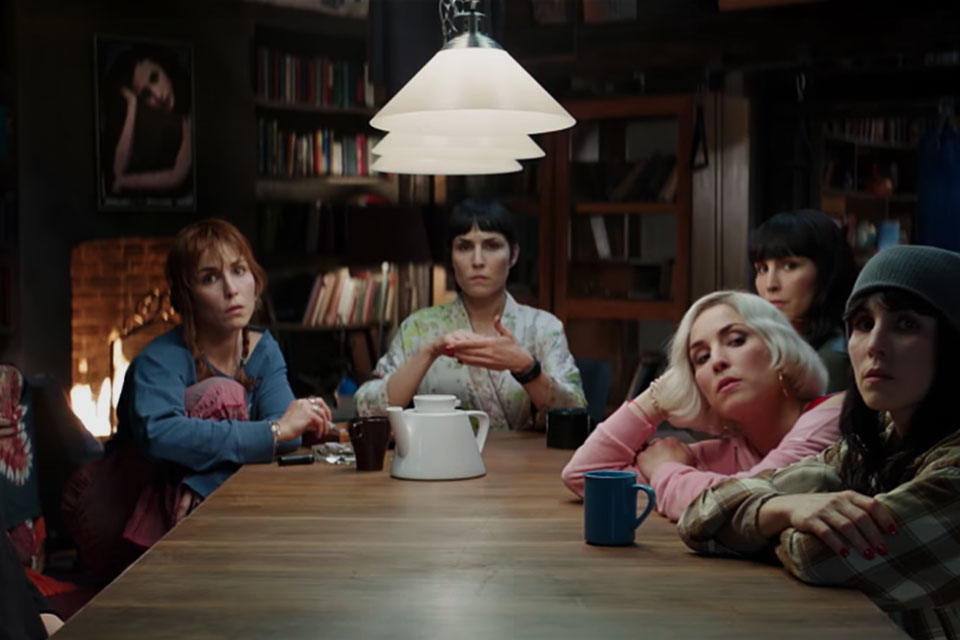 In the year 2073, overpopulation causes international governments to figure out ways to feed starving people. Europeans scientists made a breakthrough when developed new crops that grow more bountiful yields. However, this causes a side effect with humans having larger litters. In order to combat this, a new organization is formed known as the Child Allocation Bureau which enforces the Child Allocation Act, a strict one-child policy. The Bureau installs several checkpoints throughout the cities of the world to prevent siblings posing as one person. When multiple children are born to one mother, all but the eldest are put into cryosleep, to be awakened when the crisis is over.
Karen Settman dies when she gives birth to identical septuplet sisters (Noomi Rapace). Instead of turning them into the C.A.B., their grandfather Terrence (Willem Defoe) names each of them after a day of the week and creates a plan to have them pose as a single individual named after their mother on the day they are named after. Terrence prepares several safeguards to ensure that the sisters are not discovered, including creating a hiding spot behind a mirror and chopping off one of their fingers when one of them breaks it in a skateboarding accident. Terrence also tampers with their identification bracelets to give them a shared identity and record their day to inform others. The sisters later develop a system of wigs and makeup to cover any identifying features to give them away, since each sister prefers a different style of hair and dress.
a dystopian science fiction thriller film, written by Max Botkin and Kerry Williamson, directed by Tommy Wirkola and starring Willem Dafoe, Glenn Close, and Noomi Rapace.