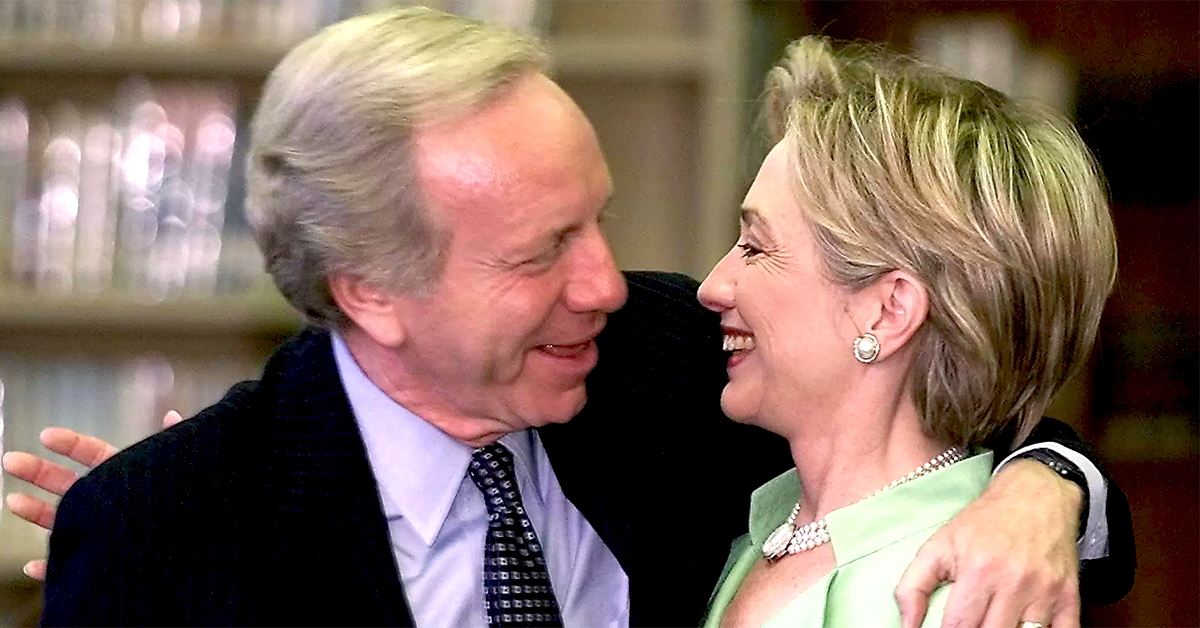 If former Connecticut Sen. Joseph Lieberman becomes the new director of the Federal Bureau of Investigation, the agency will be run by one of America's most outspoken supporters of mass surveillance. Lieberman has called for aggressive measures to crack down on government leaks, has tried to weaken whistleblower laws and has supported legislation that critics say would punish journalists. As FBI chief, he would be in a position to act on President Donald Trump's reported desire to jail journalists who publish leaks of classified information.
Lieberman is now reportedly the frontrunner for the FBI job. On Wednesday, after he met with Trump to discuss potentially taking fired FBI Director Jim Comey's job, the president signaled his preference for the former Connecticut senator, aides told Politico.
Lieberman currently works at Trump's longtime law firm, Kasowitz, Benson, Torres and Friedman — a link prompting assertions that he would have an inappropriate conflict of interest for someone who would lead a law enforcement agency amid an investigation into the Trump administration's contacts with foreign governments. Lieberman has in recent months publicly praised Michael Flynn — one of the key Trump figures in the law enforcement investigation — and his political group has previously labeled Trump a bipartisan problem-solver.
Beyond his potential conflicts complicating the probe, Lieberman could also be a controversial nominee due to his positions on the law enforcement power that he would be in control of as FBI director.
During his time in the Senate, Lieberman was one of the most ardent supporters of expanding government surveillance.
In December 2010, for instance, Lieberman successfully pressured Amazon.com and the data visualization site Tableau to stop publishing charts that included materials believed to have originally been posted by WikiLeaks. His move was criticized by transparency groups as an affront to the First Amendment.
In 2009, as Chairman of the Senate Committee on Homeland Security and Government Affairs, he joined with ranking member Susan Collins in pushing a bill that would weaken protections for whistleblowers in the FBI. One whistleblower advocacy group published a letter saying the legislation "will set whistleblower protections back 30 years for hundreds of thousands of federal employees."
Who Is Joseph Lieberman? Trump's Top Choice For FBI Director Is A Supporter Of… J