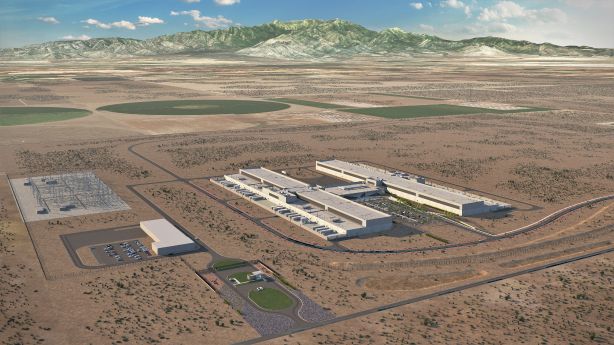 Facebook rendering
Facebook to build massive data center in Eagle Mountain
Facebook is set to build a new data center in Eagle Mountain that will span nearly one million square feet and represent a $750 million investment in the city.
"I want to thank God for this opportunity. God bless Eagle Mountain, God bless the state of Utah and God bless America," said Eagle Mountain Mayor Tom Westmoreland as he fought back tears during a press conference where city and state officials revealed the name of the company Wednesday morning.
Eagle Mountain has worked for nearly a decade to lure data centers to the city — a plan officials say works well for the more isolated area. While Eagle Mountain can't competitively draw other industries, the city — geographically the third-largest in the state — is a perfect fit for data centers that require a lot of land but not too many new employees.
Attracting Facebook is a victory, officials say.
https://www.ksl.com/?sid=46330279&nid=1012&title=facebook-to-build-massive-data-center-in-eagle-mountain-